Hoofpick Backpack ....Calf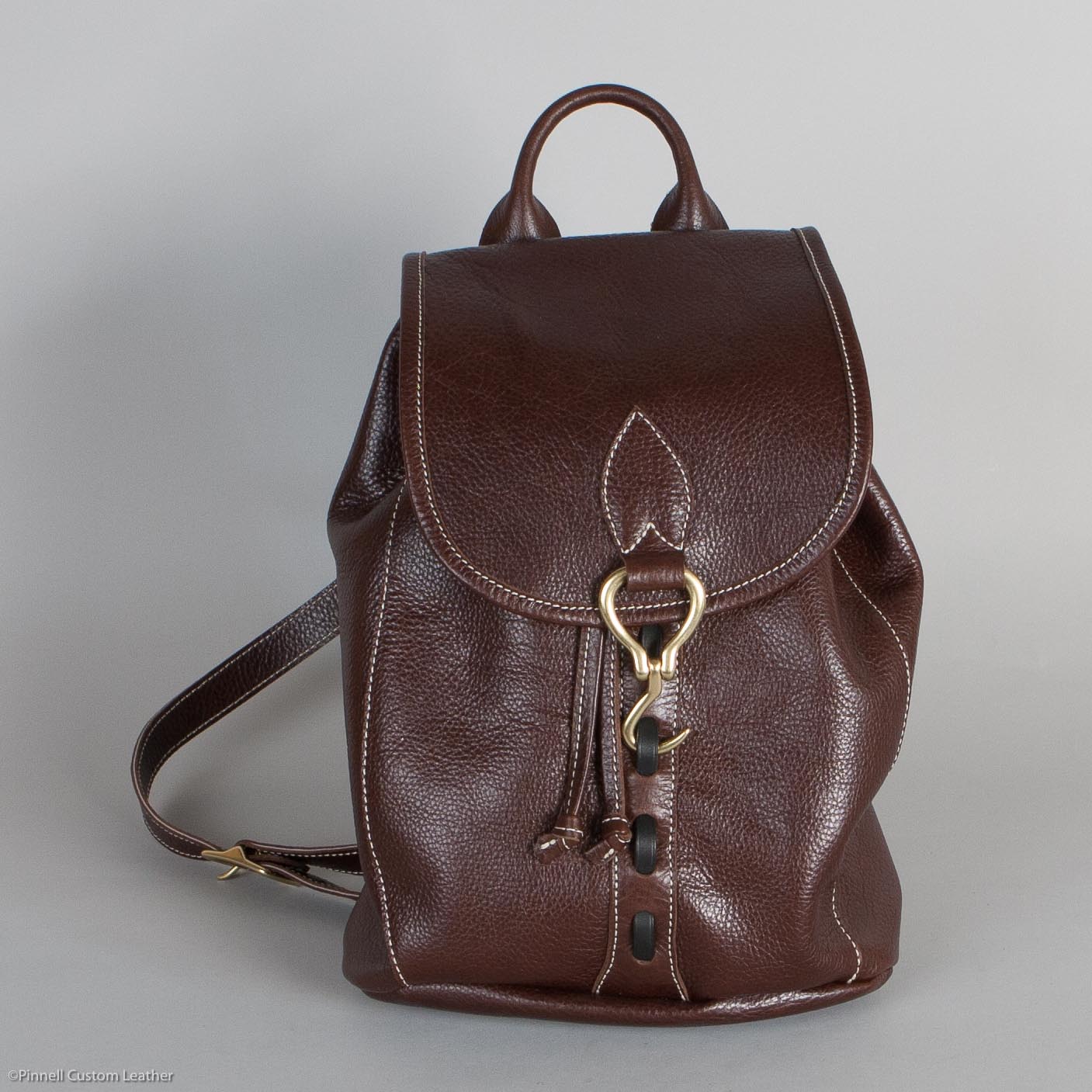 Hoofpick Backpack ....Calf
Sling your bag over your shoulder and have an adventure! This beautiful rich chocolate, supple full grain leather will feel so light and soft on your shoulder or arm. The classic bag features an actual brass hoof pick(can be very handy) and multiple loop closure to accommodate your packing needs. The interior is roomy, has a zippered pocket, and a drawstring closure with an engraved Star of antiqued metal and jewelers silver . The top handle and adjustable straps make it easy to carry anywhere.
Measures: 10"wide x 3"deep x 16"tall
For more information, or to custom order call us at 434-823-9800.